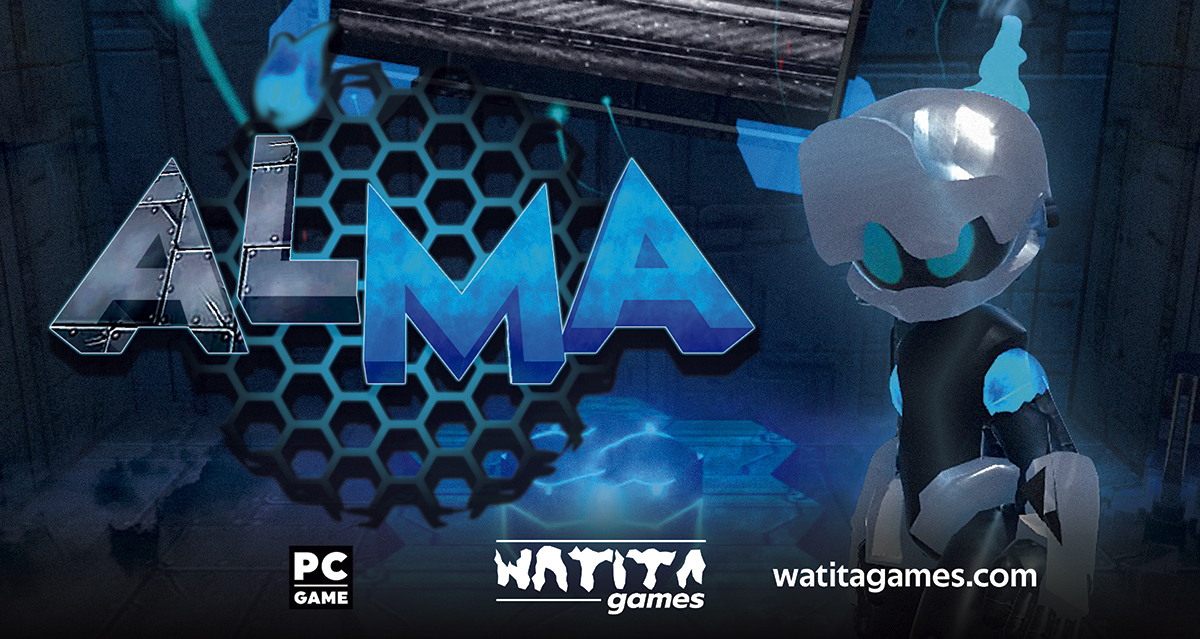 ALMA
A downloadable game for Windows
We are Watita Games and this is Alma, our first team made Game, We are very proud of it. Thanks for all your support in this project.
We still have work to do to improve Alma, but stay tuned for news.
ALMA is a video game in development in which you control a living energy that is capable of possessing robotic bodies. You are locked in an underwater prison and you must find out why and how to get out of there.
The game is full of challenges and puzzles that you must solve, in addition to facing adversities.
While you are ascending inside the prison, you will find traces of your backstory and what led you to be there.
P.S. An Xbox Controller is HIGHLY recommended, since the keyboard controllers may be not-as-good as the gamepad
https://www.facebook.com/WatitaGames/
Download
Click download now to get access to the following files: